Avro Anson in RAAF Service P2
---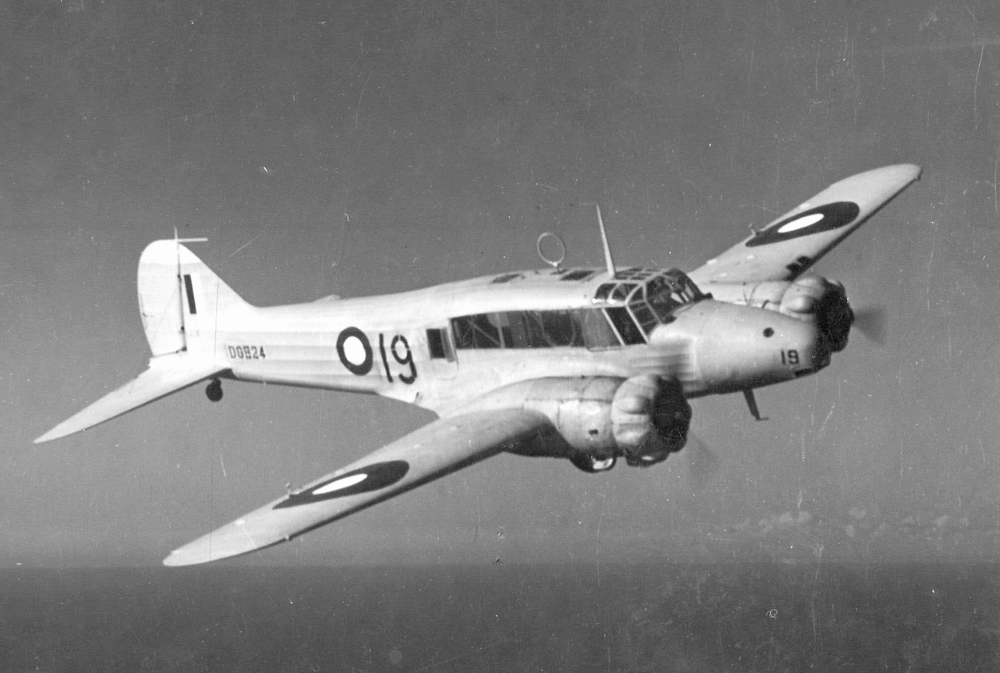 Avro Anson DG824 '19' of 6 SFTS in flight. c.1944
Standard scheme on Anson trainers from 1944 was overall Yellow with Blue/White roundels. Typical training number (which sometimes was 'last 2' of the serial, other times not, as here in Black (repeated on the nose)). A couple of units used fuselage letters instead of numbers. Roundels were usually 30" on the fuselage and large 75" above and below the wings.

Avro Anson T.1 DG824 with 6 SFTS RAAF in 1944 overall Yellow training scheme. Black serials and training number '19' as seen in the heading photo. Blue/ White roundels in six positions and fin flashes.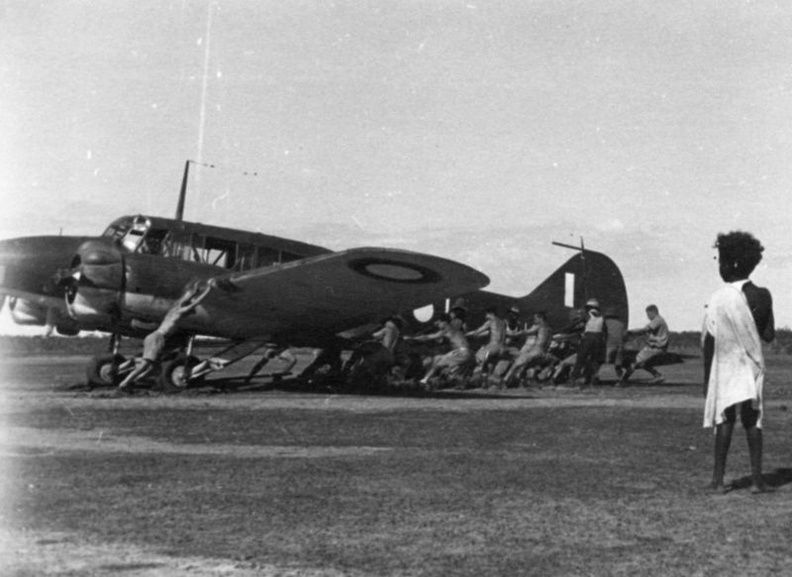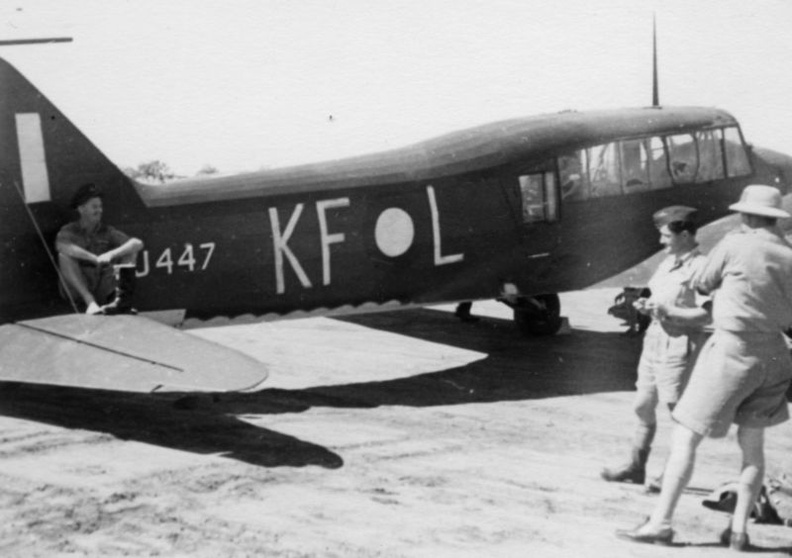 Avro Anson KF-L DJ447 from 5 C.U (Communication Unit). Photos AHMWA P027374 & 5.
Avro Anson KF-L DJ447 from 5 C.U (Communication Unit) (Foliage Green upper with Sky Blue under surfaces). Codes and serials White (difference to the lower surfaces can be seen).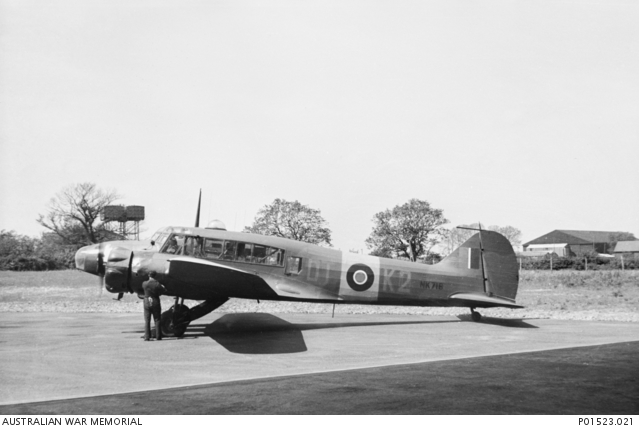 Avro Anson 'DJ-K2'NK718 OF No. 462 Squadron RAAF, Foulsham, England. c. 1945-05 for use of the pilots for communication work.

Avro Anson T.1 'DJ-K2' NK718 OF No. 462 Squadron RAAF. Standard Bomber Command colours of Dark Green/ Dark Earth with Black lower surfaces. Standard RAF roundels and fin flashes of the time plus a Yellow fuselage band. Black serials and Red codes. Photo AWM P01523.021
453 Squadron also had a hack Anson I NK405 at Wunstorf c.1945. Unfortunately the angle does not give enough info to draw it.
Use the index button to return to the main issue 36/1 index.