This is the 1st issue of the year for 2022 (our 37th year of publication). As usual I have to thank those people who have kindly allowed us to reproduce their articles and photos this issue, in particular the following - Owen Lambert, Ley Reynolds, Andrew Wetzlich, Bruce Chapman, Alan Yee, Roger Lambert, Mick Mirkovic, Dave Muir, RAAF & the AHMWA. Don't forget that all photos credited to these individuals are subject to copyright and cannot be reproduced without their written permission. I also am grateful to Ley Reynolds for the review material.
This is a large issue with a total of seven entries under the 'Aviation' banner rather than the usual 3-4. Expect more Twin Otter and Avro Anson schemes in the future as we have a lot more info in these areas.
All and any contributions to this publication are always welcomed, so send any material to the editorial address (P.O Box and email listed at the end of this page), or hand it to me at club meetings.
Steve Mackenzie - Editor


Australian Armour and Artillery Museum Part 4 - by Andrew Wetzlich
Parola Tank Museum (Finland) Part 1 - by Ley Reynolds
Deployable Maintenance Vehicle (Large) Cleaning Instructions - by Steve Mackenzie

Walkaround of DHC-6 Twin Otter VH-HPT on lease to Aust Army Aviation - by Owen Lambert
Australian Army (ADF) Twin Otter Airframes - by Steve Mackenzie
Douglas DC-3/C-47 transports use in RAAF/ADAT service during 1939-46 - Part 6 - 38 Squadron - by Steve Mackenzie
Bristol M.1c Down Under - by Mick Mirkovic
Arma Hobby #70038 1/72 P-51 B/C Mustang™ Expert Set review - by Steve Mackenzie
Modelling Avro Anson 1 VH-WMA (ex W2374) – Radio Physics Division (CSIRO) cloud seeding Aircraft - by Roger Lambert
Avro Anson in RAAF Service - by Steve Mackenzie

The Revs Institute Naples FL visit 2016 Part 10 - by Dave Muir
Photos from Bruce Chapman's collection Part 6 - by Bruce Chapman via Alan Yee




Images from the Photographic Library of the Aviation Heritage Museum of W.A - by Mick Mirkovic

RAAF Oddity #93 - Camouflaged CAC Winjeel A85-453 - by Roger Lambert
ADF Oddity #01 - Pilatus PC-6 Porter A14-692 - via Roger Lambert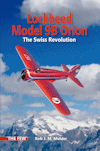 New releases from Battlecraft, Mushroom, Start, PEKO, Avonmore, Fonthill Media, European Airlines and Leaping Horseman Books - Info via Ley Reynolds
New releases from Helion - Info via Ley Reynolds
.
'IN miniature' (previously 'News & Views') is the official magazine of IPMS (New South Wales)
ALL material & reviews by and copyright of the Editor Steve Mackenzie unless otherwise credited.
Please send all editorial correspondence to
IN miniature Magazine
c/o P.O Box 237,
The Entrance, NSW,
Australia 2261

by email to: Hornet133@Hotmail.com
(clearly labeled 'IPMS NSW' in the subject)