New releases from Helion
---
info via Ley Reynolds
Helion & Co. have announced an impressive range of new titles for 2022.
Soviet Air Defence Force 1945-60.
Pakistan Air Force - a History, Vols 1 & 2
Foreign Aircraft in Russia Before 1941
Kursk 1943
China's Anti-Ship Missles
Erawan War, Vol 2
Target Saigon, Vol 3
Steel Centurians, Italian Armoured Units in WW2
Operation Bagration
Air Wars over the Congo
Super Etendard in the Falklands
90 Years of the Indian Air Force
Coin Operations in Paraquay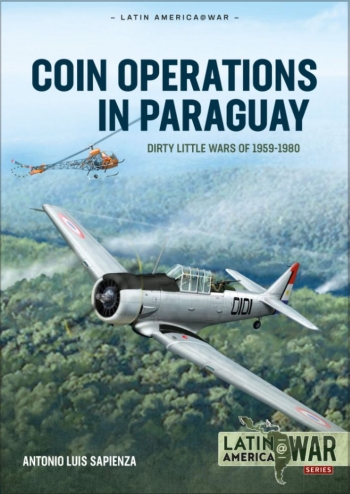 Ley can be contacted via email at platypuspubs@y7mail.com or contacted at club meetings (when we see the next one) for further info (Steve - Editor).